MEET ALLIGATOR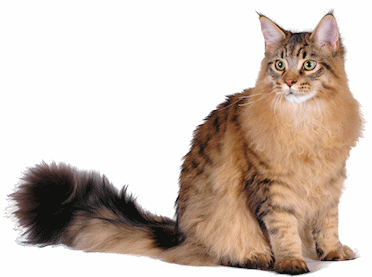 We named this fellow after Alligator in the House, one of Betsy's songs. We weren't really thinking about real alligators -- just songs that Tricky Pixie was playing on the night he was born. (We chose song names for this litter because Betsy was onstage playing the cello with Tricky Pixie when Arial went into labor with them.)
However, it's uncanny how well the name fits him.

Alligator bites toes. He really, really likes toes -- anyone's toes.

He lies in wait, body and chest and chin flat on the floor as if he were lurking in a swamp, and then ambushes your ankles. With sharp teeth.

We have threatened to make him into a handbag, but it doesn't faze him. He just purrs at us and looks innocent. (As if something with that many teeth can look innocent!)

We first realized how appropriate his name really was when the huge water dish in our kitten room kept turning up empty. There was always water all over the floor, with Suspicious Tracks leading away from it. And Alligator always seemed to be wet -- especially his belly and feet. (Our other kittens managed to stay dry.) Hmmm...

Finally we caught him at it: Alligator had been literally swimming in the water dish. All four legs and belly, in the water up to his chin -- the little Swamp Monster.

...Well, at least he doesn't eat the other cats.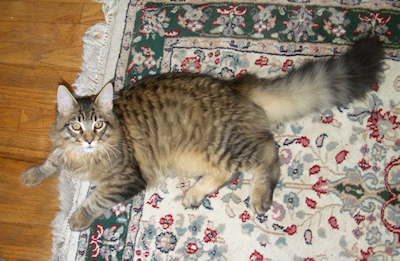 SHOWS
Alligator has been doing very well at the local TICA shows. He's now a Supreme Grand Champion alter (SGCA), and was the TICA Northwest Region's 14th Best Alter for the 2008-2009 show year.
BABY PICTURES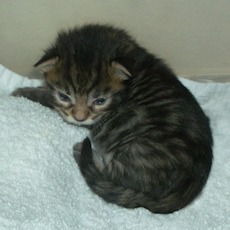 Alligator at 9 days old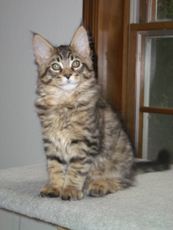 Alligator at 12 weeks of age