RUMBLE THE DEMOLITION EXPERT
One of Rumble's favorite games is Wreck The Castle. Our kids build towers with blocks, and then Rumble knocks them down. The following photos were taken during a recent Wreck The Castle session in our family room.

Rumble was 4 months old in these photos.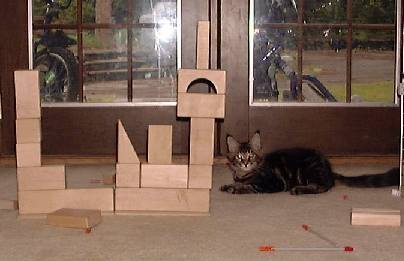 "Hey great, a couple of new towers! Are those for me?"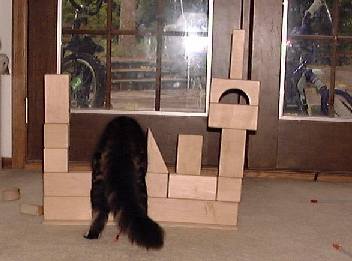 Of course Rumble has to check out all the features of the new castle first....
...before getting down to the serious business of demolition:


The tower on the left survived only a fraction of a second after this photo was taken.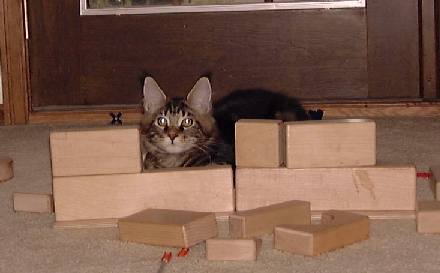 "Okay, guys, this castle's all used up. Wouldja build me another one, please?"