Here is the whole litter at twelve weeks of age. Left to right, they are Groucho, Kinky, Harpo, Chico and Zeppo.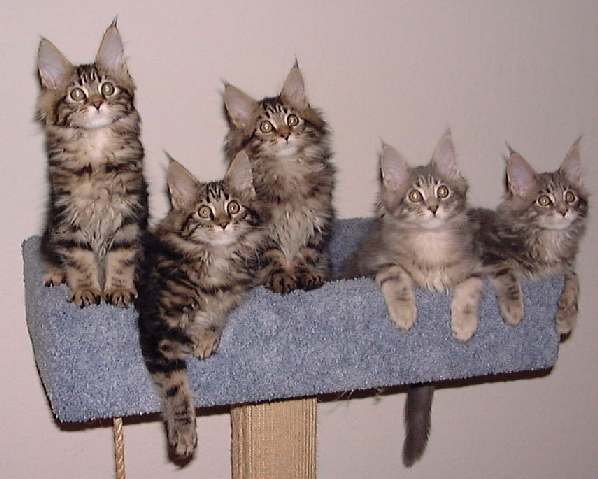 In the following photo, they are nine weeks old; left to right, they are Zeppo, Harpo, Kinky, Groucho and Chico.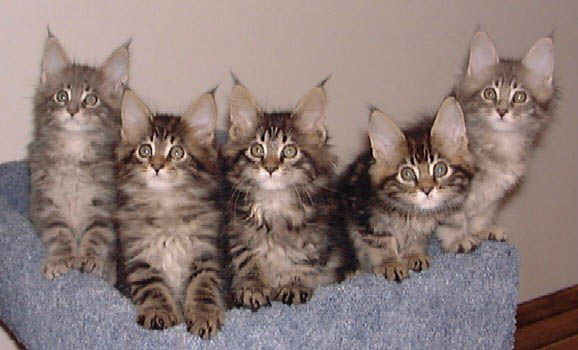 And Zeppo, ever curious, just had to get a better look at that funny flashing box I was holding...