Here are some pictures of the whole litter at five weeks of age.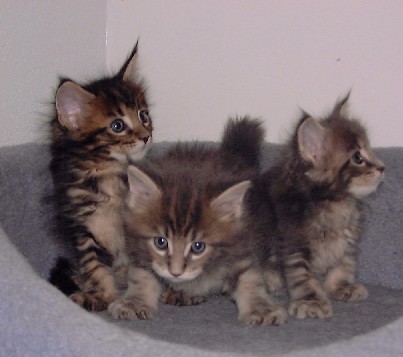 Left to right: Thor, Odin, Freya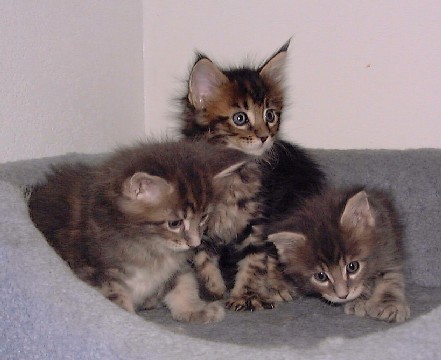 Left to right: Odin, Thor, Freya
Sadly, Freya died suddenly at about 8 weeks of age, due to poisoning from eating kitty litter(!). Apparently the "antibacterial" additive in Jonny Cat clay litter is toxic; at least, it was certainly toxic to poor Freya, who for some reason had eaten about two tablespoons of clay litter. (Why, we'll never know; we never saw her eating anything but cat food.) Since our nursery is thoroughly kitten-proofed, she didn't have access to anything else even remotely toxic.

Freya was always the first one in the litter to come out and greet everyone, the first to climb into your lap and snuggle, and the first to ambush (and then leap wildly about with) a catnip mouse or feather toy. We will miss our spunky, sweet little lady; it's still hard to believe she is gone.
Here are Thor (left) and Odin at just over three months of age: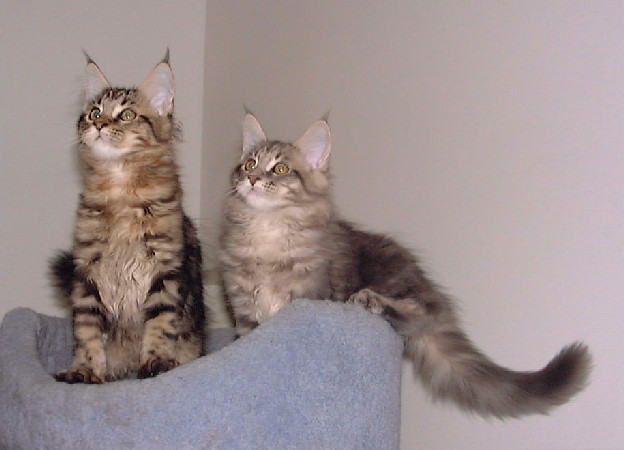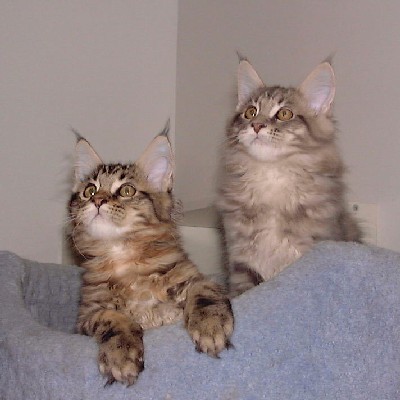 And here are Thor and Odin with their momma Moxie: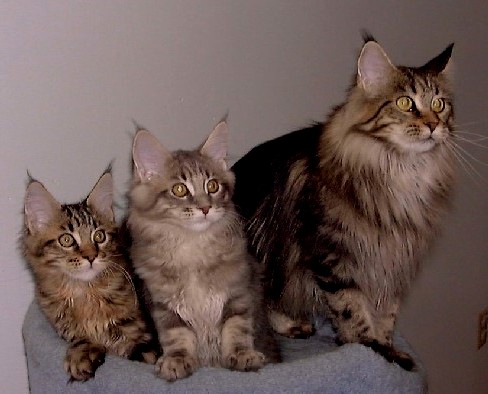 And here's Thor at 4 months of age: