Comment: picture here 230x220
"Shasta"
(QGCA Pinecoon's Snopaws on Mt Shasta)
Shasta lives happily in Vancouver, WA with his owners Susan and Blair Milburn and his three cat friends. We get to visit with him when he comes to local TICA shows, where he competes in the alter class.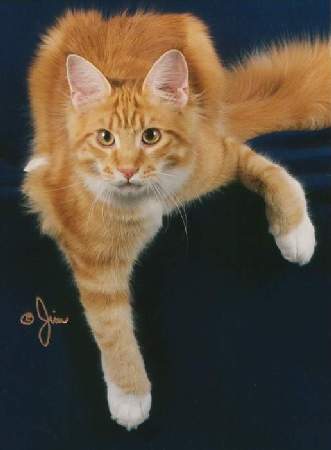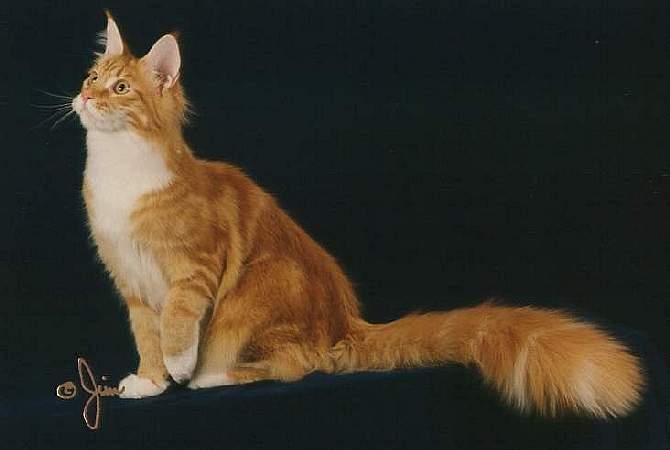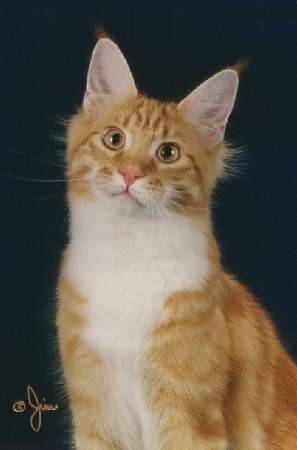 And here is Shasta at just 12 weeks of age -- he's all ears!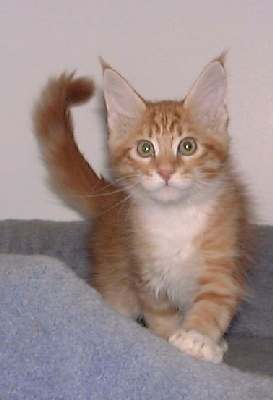 and at 10 weeks of age: