Here is the whole litter at 6 weeks of age. Left to right, they are Harry, Hermione & Ron. (All three kittens are spoken for.)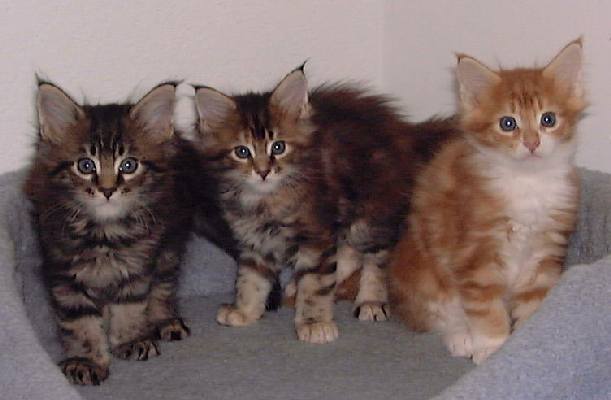 And here are each of the babies by themselves...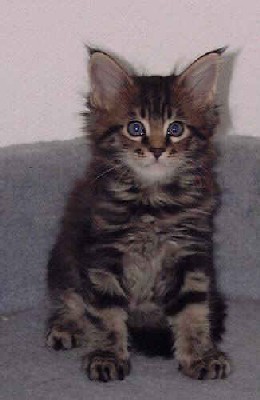 Harry -- an adventurous brown tabby boy,
who, it seems, is always getting himself into trouble
(just like his namesake, Harry Potter).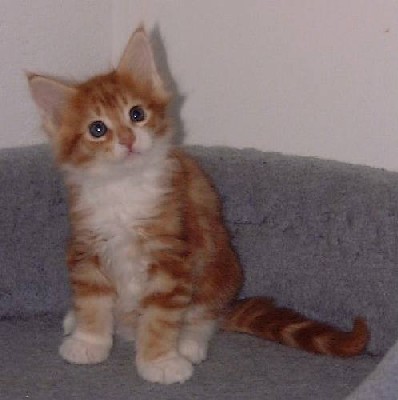 Ron -- a sweet-natured red tabby and white boy,
the largest of the three kittens. Ron is also
the most affectionate, and is probably
the most laid-back as well.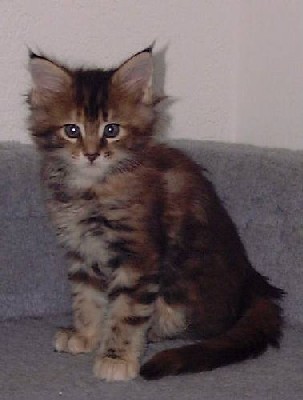 Hermione -- a brown torbie girl, quite the little witch.
She is probably the smartest kitten in the litter,
and is a spunky, friendly little girl who manages to
dominate her two brothers, despite being
a good deal smaller than they.