MEET GANDALF

Gandalf is a calm, gentle and loving kitten who loves to be held, and who goes instantly limp when picked up. His purr is loud and constant. Because of his relaxed nature, our kids call him "The Mush".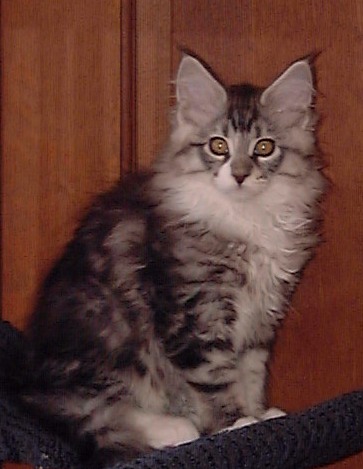 In the photo below, The Mush is lying completely limp in our daughter's lap. Katie was scratching his armpits (one of his favorite spots), and Gandalf was purring up a storm and reaching up over his head to make biscuits on Katie with his paws. When she stopped scratching him, he just stayed in the same position, still purring and totally limp. What a guy...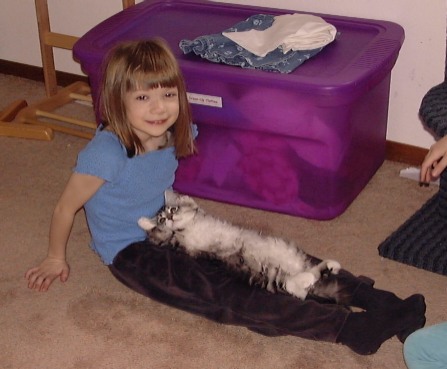 And here is Gandalf at 7 weeks: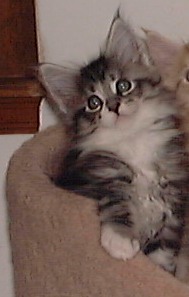 Gandalf is now living happily in Seattle with his new owners, Shelley Caro and Larry Sowa, and his new "big sister," Pinecoon's Minute Maid ("Mimi"). We miss him terribly -- he was everyone's favorite -- but we've been told we can visit him anytime...